Understanding the Relationship: Asset Management to Asset Performance Management By Chuma Chukwurah
By Chuma Chukwurah - Asset Performance Management (APM) Services Director at GP Strategies
There are various schools of thoughts on what asset performance management (APM) is and how it relates to asset management (AM).
ISO55000 defines asset management as systematic and coordinated activities and practices through which an organization optimally and sustainably manages its assets and asset systems and their associated performance, risks, and expenditures over their life cycles for the purpose of achieving its organizational strategic plan.
The goal is to achieve a defined fit for purpose asset management framework (AMF) as a baseline for monitoring a return on investment (ROI) based on a strategic asset management plan (SAMP) that includes the organizational and asset management objectives, such as the organization's operations and maintenance objectives.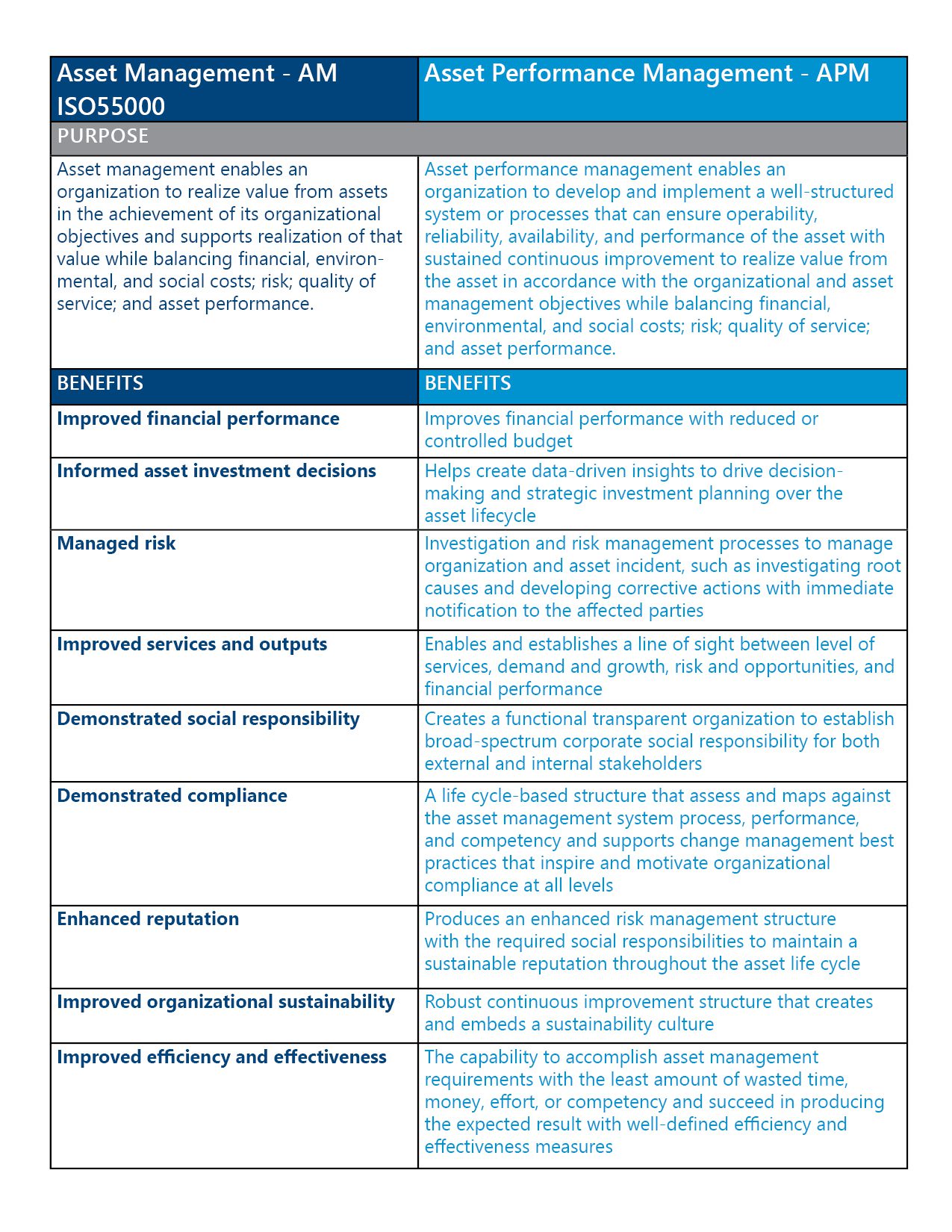 Asset Management/Asset Performance Management Alignment Matrix
Answering these big questions is no small feat. Any objectives that involve AM and APM require comprehensive, unique, and easily integrated solutions. Many organizations are just beginning to take a fresh look at asset management from WHAT-to-do, to HOW- to-do perspective. GP Strategies can help you get started on your journey of HOW- to-do with our APM OptimizeTM, which was designed to address these needs and more across industries like oil and gas; energy; automotive; pharmaceutical; metals; food, beverage, and consumer goods; manufacturing; and more.