Workshop Overview
This course is an intensive mix of hands-on practice and in-depth instruction of precision shaft alignment and balancing of rotating machinery. It provides a very good understanding of the theory and practical knowledge in conventional and laser alignment techniques as well as both field balancing and shop (balancing machine) balancing.
Duration: 3 Days (1.5 days alignment & 1.5 days balancing)
Precision Shaft Alignment
Delivers comprehensive knowledge of the principles of machinery shaft alignment and the various methods to measure and correct alignment.
Course Outline
Day 1
Understanding Machinery Alignment

Machinery Alignment Fundamentals, Terminology, and Principles

Importance of Machinery Shaft Alignment to Improve Asset Reliability and Reduce Safety Risks

Symptoms of Misalignment

Types of Misalignment

Tolerances & Standards

Alignment Process

Alignment Tools, Equipment, & Materials

Standard & Precision Tools

Dial Indicators

Laser Alignment Kit

Shims

Run Out Check

Measuring & Correcting Soft-Foot

Measuring Soft Foot, Principles & Objectives

Diagnosing and Correcting the Soft Foot Problem

Measuring the Effects of Pipe Strain on Shaft Alignment
Day 2 ( Half-day)
Machinery Alignment Techniques

Roughing-In New Machinery 

Face & Rim Method Using Dial Indicator

Reverse Method Using Dial Indicator

Laser Alignment

Cold to Hot Movement

Machinery Alignment Problems

Gross Misalignment: Coupling Strain & Shaft Deflection

Becoming Bolt-Bound and Base-Bound

Effect of Misalignment on Bearings & Seals

Effect of Misalignment of Bearings

Vibration Analysis/Results as Indication of Misalignment

Effect of Misalignment on Seals of Pumps and Compressors

Leakage Control & Prevention

Summary and Conclusions

Documentation and Reporting
Machinery Balancing Workshop
This will equip you with the knowledge and skills in balancing so that you can use a vibration analyzer/balancer, or simple sheet of graph paper and protractor, and balance a machine on site/field.
Course Outline
Day 2 (Half-day)
Basic Aspects of Machine Balancing

Theory & Principle of Balancing

Definition of Terms

Types of Unbalance, Basic Vibration Analysis for Unbalance Problem

Determination of Balancing Quality (ISO 1940 Rotor Classification)

Purpose, Mass Unbalance Force and Causes

Rotor Classification, Pre-Balancing Checks, Critical Speeds, Trial Weight Selection/Placement
Day 3
Single-Plane Balancing Techniques

Single-Plane Balancing Procedure

Vector and Four-Run Methods, Critical Speeds, Modes

Heavy Spot High-Spot Relationship, Balance Sensitivity, Phase Lag

Trial Weight Computation

Workshop & Hands-on Exercise on Demo Rig/Kit

Two-Plane Balancing Techniques

Two-Plane (Dynamic) Balancing Procedure

Workshop & Hands-on Exercise on Demo Rig/Kit

Documentation & Reporting
Laser Alignment Kit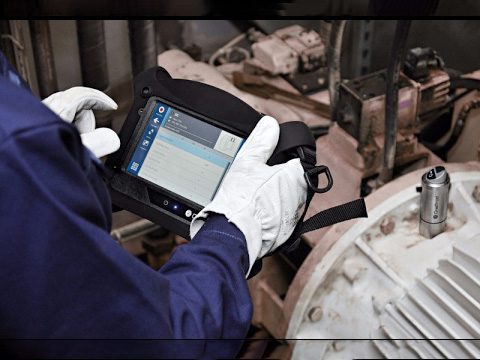 Balancing Analyzer