Cat. III- Machinery Vibration Analysis
A preparation course for ISO 18436-2:2014 Vibration Analyst Category III Certification Exam
Machinery Vibration Analysis (MVA) is a 5-day in-depth discussions on time waveforms, FFT's, phase and orbit analysis techniques for the evaluation of industrial machinery. This course is partial preparation for the Vibration Analyst Category III Certification Exam by Vibration Institute.
A Category III Certified Vibration Analyst shall have all the knowledge and skills of a Cat. II VA and be able to provide technical knowledge and instruction to lower level analyst. A Cat. III VA shall have an in-depth knowledge of the principles and techniques machinery vibration analysis including single channel spectra, time waveforms, orbit, basic operating deflection shapes, and acceleration enveloping. They shall be qualified to design, direct, and manage routine condition monitoring programs, to conduct non-routine fault analyses, and to understand and direct alternative condition monitoring technologies to investigate and verify issues not resolved by vibration analysis. The Analyst shall be able to direct machinery corrective actions including rotor balancing and to recommend restrictions in machine operation.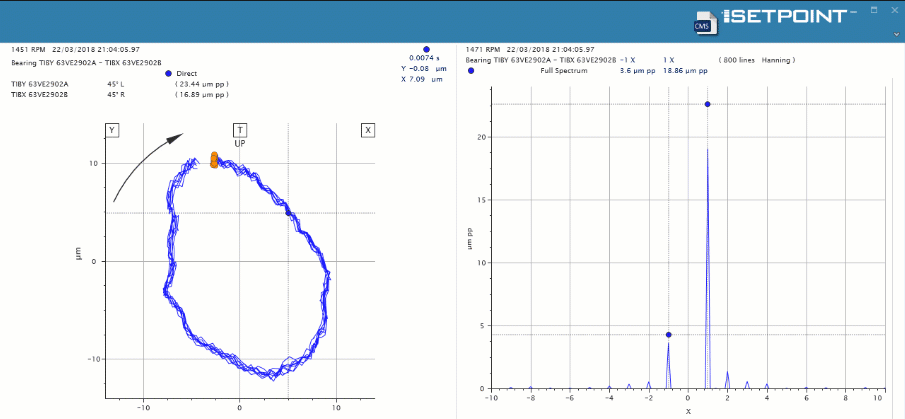 SETPOINT CMS Software
Powered by OSISoft PI Systems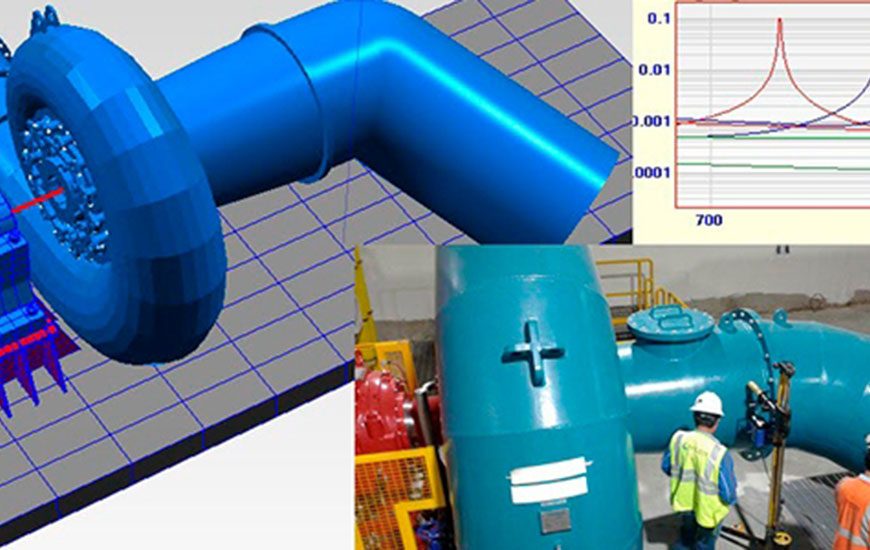 Principles of Vibration
 The Physical Nature of Vibration
 Vibration Motion
 Degrees of Freedom
 Measures and Magnitudes
 Relationships of Displacement
 Velocity and Acceleration
Data Acquisition Procedures
Accelerometers
Velocity Sensors
Proximity Probes
Encoders
Signal Conditioning
Triggering and Calibration
Signal Processing
Instrumentation
Digital Signal Processing
Resolution
Dynamic Range
Demodulation
Data Displays
Time Waveform Analysis
Signal Processing and Presentation
Phase Measurement and Analysis
Harmonic Relationships
Time Waveform Shape Analysis
Frequency and Phase Analysis
Frequency Analysis
Beats
Orders
Non-Synchronous Frequencies
Resonance
Sidebands
Modulation
Spectral Shapes
Orbit Analysis and Shaft Centerline Position
Orbital Construction
Orbital Timing
Orbital Analysis
Centerline Position
Case Histories
Machine Testing
 Concepts
 Mode Shapes
 Shaker Excitation
 Impact Testing
 Damping
 Amplification
 Critical Speed Testing
Balancing of Rotating Machinery
Mass Unbalance
Force
Single Plane Balancing
Critical Speeds
Trial Weights
Pitfalls
One Shot Methodology
Four Run Method
Condition Monitoring and Evaluation
Machine Knowledge
Types of Monitoring
Route Based
Permanent Monitoring
Protection
Screening and Trending
Machine, Components, and Potential Fault Frequencies
Common or Shared Fault
Frequencies
Fluid Film Bearings
Rotors
Rolling Element Bearings
Gearboxes
Motors
Generators
Pumps
Fans
Compressors
Belt and Roll Frequencies
Knowledge Check:
There is a twelve-question multiple-choice workshop supporting each chapter. The student will be provided 30 minutes for each workshop to test their knowledge and understanding of the material presented for that chapter. The instructor will then review the workshop with the class. The student's time and understanding of the workshop materials will aid them in their preparation for the certification exam.
Join us on our upcoming course:
Machinery Vibration Analysis Category III
Oct. 25-29, 2021 via VILT
Send us an email: info@erudite.com.ph